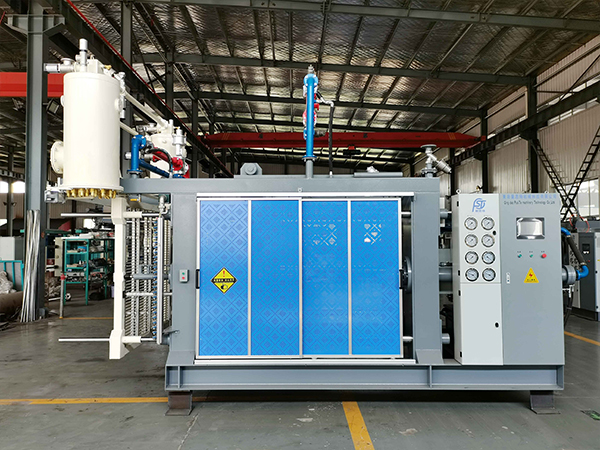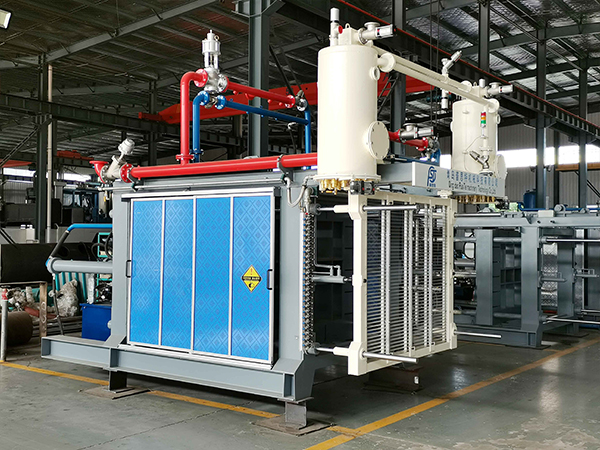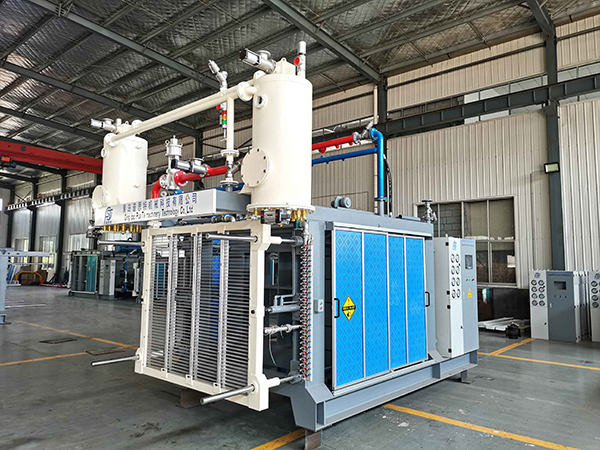 main feature:
1. Mechanical structure
a. It is welded by thickened high-strength steel plate, which greatly improves the rigidity of the equipment;
b. The frame is CNC machined with shot blasting and heat treatment technology to enhance the strength of the frame without deformation;
c. The surface treatment adopts epoxy zinc-rich primer twice and three-dimensional hammer pattern topcoat twice to enhance the corrosion resistance of the equipment;
d. It can be equipped with heightened legs according to customer needs, which is easy to install;
e. The guide of the moving formwork of the equipment is separated from the load-bearing, equipped with an automatic lubrication system, and the guide column adopts an open structure to solve the problem of replacing the guide sleeve.
2. Feeding system
a. The equipment is equipped with double barrels and 40-50 discharge ports;
b. The material level adopts the automatic material level control of the anti-rotation, and there are time and material level control options;
c. The feeding adopts proportional valve to control the feeding, and the feeding time is short;
d. The material gun switch valve is researched and designed by the company itself, with the characteristics of large flow, fast ventilation, dirt resistance and long service life;
3. Steam system
a. The full proportional valve controls the heating speed to be fast, and the heating pressure control is precise and stable;
b. Equipped with a steam recovery system, the waste gas can be recovered for drying room or boiler, saving energy consumption by 30%;
c. The steam adopts remote recovery technology, and the gas source is stabilized;
4. Hydraulic system
a. The hydraulic system adopts separate dual oil circuit control for mold opening and mold clamping, and the travel time of mold opening and closing is short and power is low;
b. The clamping adopts pressure control to reduce unnecessary waste of clamping time;
c. Hydraulic system with new concept, low oil temperature and long service life;
5. Control system
a. Adopt imported PLC and touch screen control;
b. All electrical components adopt well-known brands at home and abroad;
c. Steam, feeding, demoulding, and hydraulic pressure are all controlled by pressure sensors, which are easy to adjust and accurate in pressure;
6. Vacuum system
Equipped with a vacuum generating barrel, the vacuum capacity is increased, and the vacuum cooling speed is fast.